From October 24th to 27th, aap Joints participated at DKOU, the leading German Congress of Orthopaedics and Traumatology.
This congress was of great importance for us, as it took place in our home city of Berlin and giving us a valuable opportunity to showcase our products and services and to support the orthopaedic community in Germany.
One of the new features at this years DKOU was our redesigned stand, which highlighted our 3D-printed implants which have a porous structure at the bone/implant interface, enabling bone ingrowth into the implant. At present we offer acetabular cups and tibial components using this innovative technology.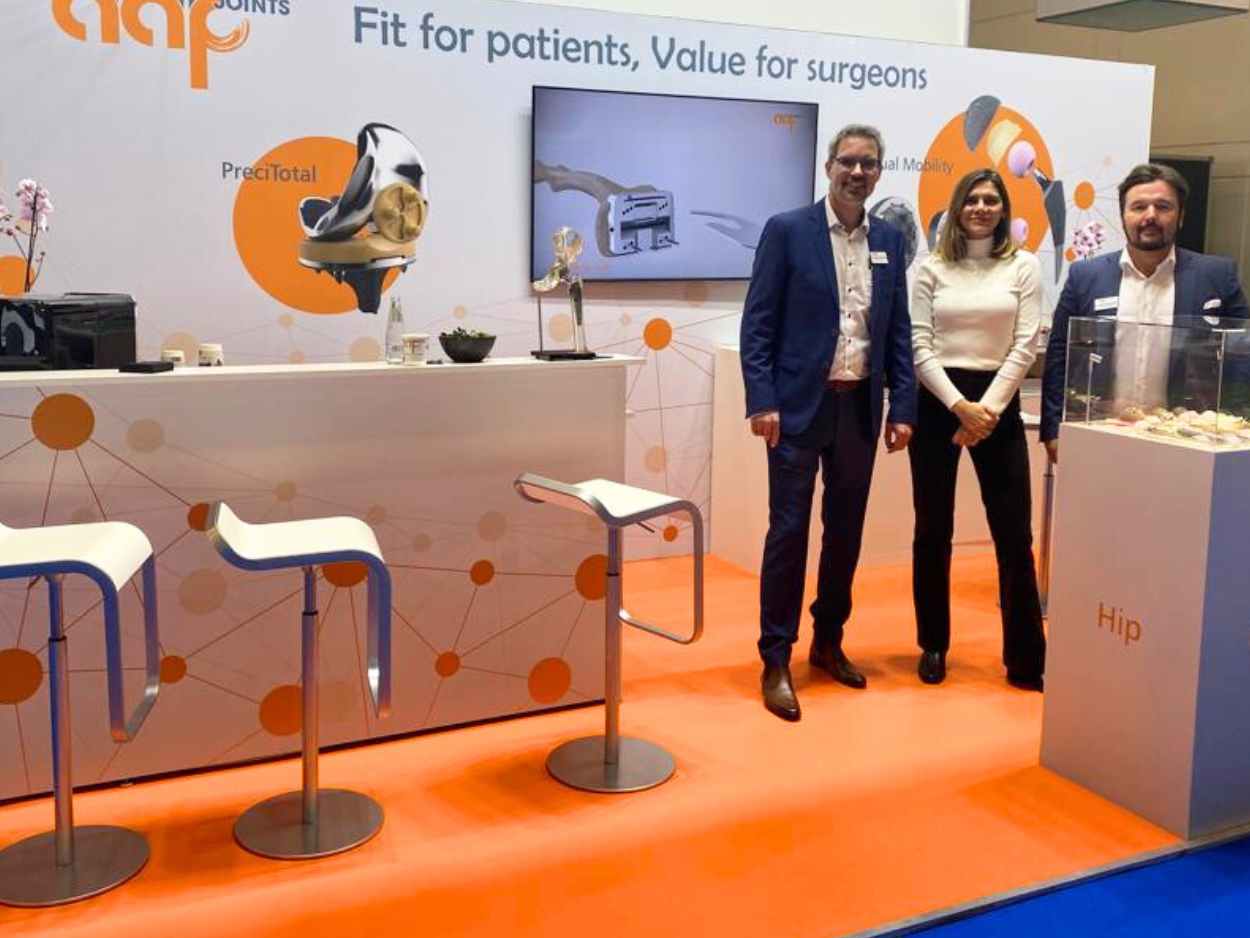 Another key feature at the show was the preview of our hip and knee revision implants to the public for the first time.
As a company that values environmental sustainability, aap Joints made a conscious decision to use compostable cups and lids for drinks during the congress .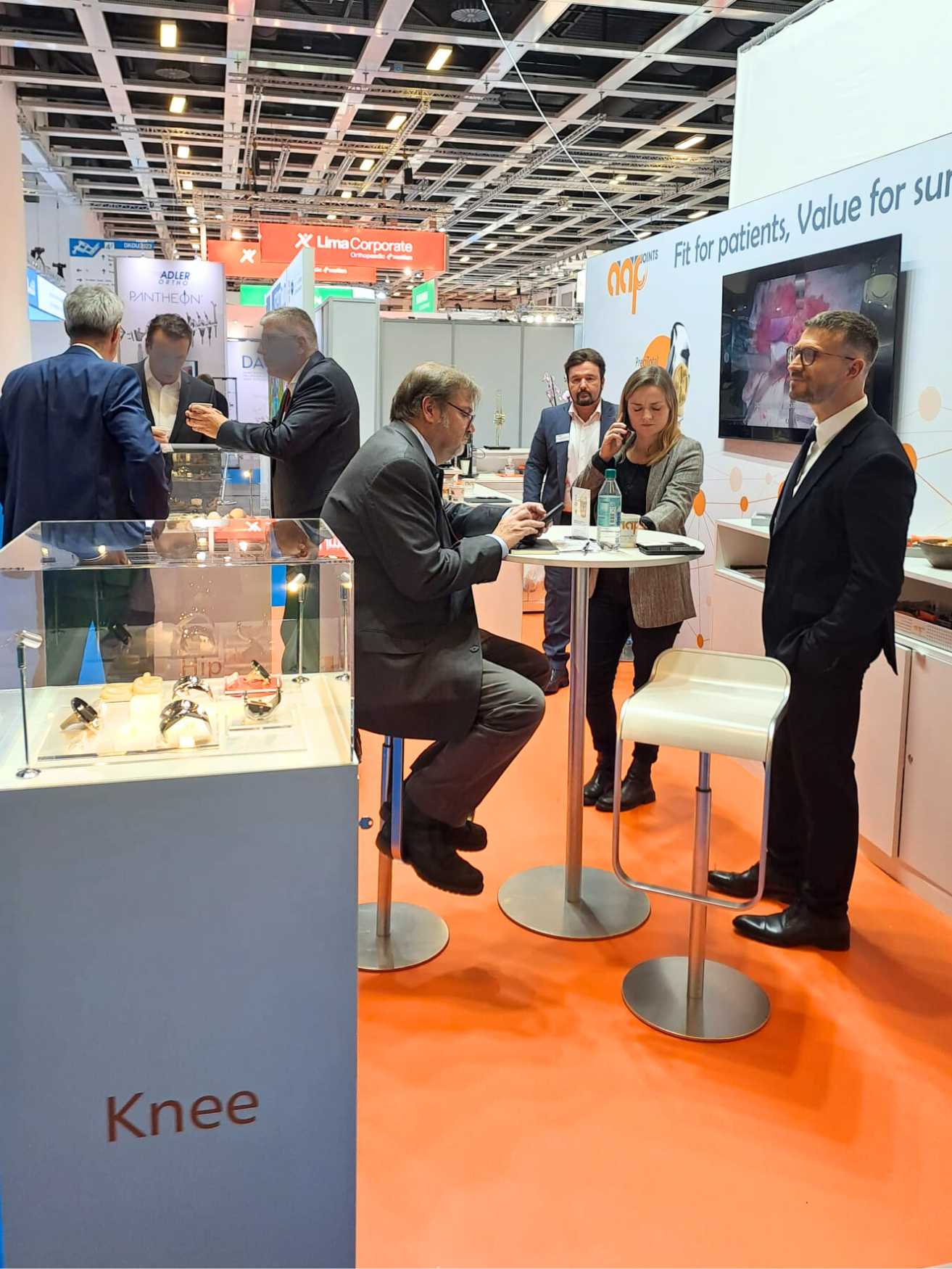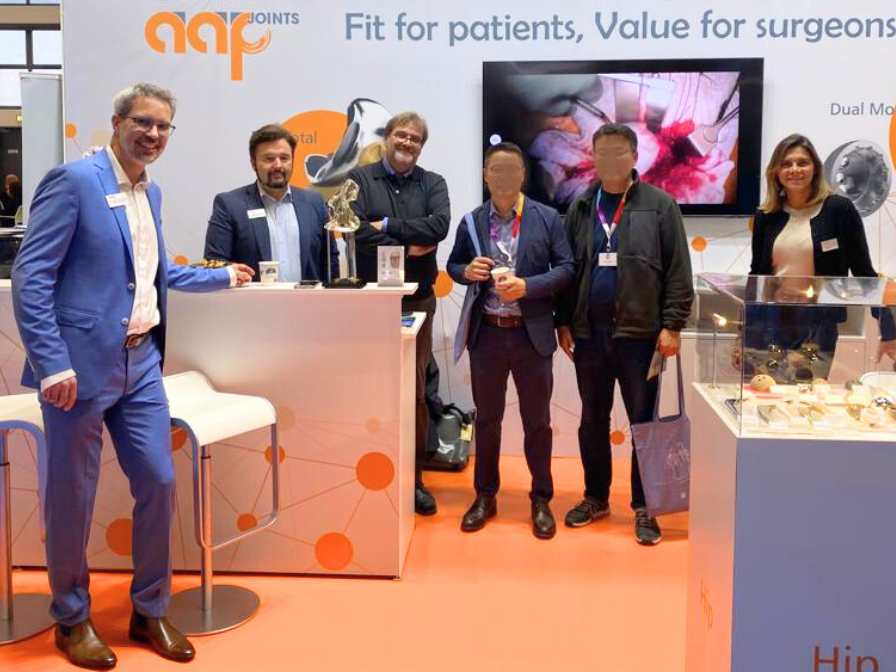 We were delighted to meet all the healthcare professionals who are dedicated to providing the best solutions for patients and hope that the connections established during the event will promote long-term collaborations and value for surgeons and patients.